Post Cards
Customize a Post Card for Recall Notices, Service Reminders, Free Oil Changes... the possibilities are endless!
---
Post Cards available in three different sizes on white or bright colored paper stock. Gloss finishes available. Post Cards are a great way to thank your customer's for their purchases or notify customers of service specials. Local post offices have new mailing programs that can target your local area without the need for a mailing list! Our Art Department can help you design a post card and help market your business! Call us for more information.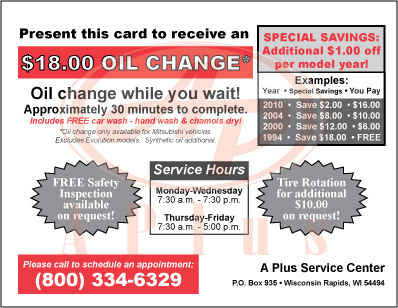 ---
HOME • POLICIES • TERMS & CONDITIONS
Copyright ©2023 A Plus Business Forms & Systems, Inc. All rights reserved.